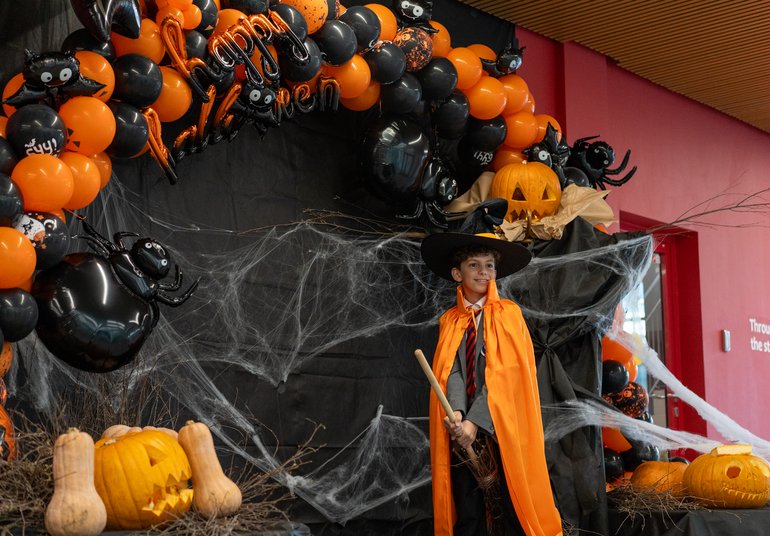 Have you heard about the wonderful tradition of the Brookes Parents Community Trust?
They organize the most fantastic Friday movie nights for our students right after the lessons in the Brookes Moscow performance hall.
Our performance hall is fully equipped for an incredible cinematic experience, and the best part? There's no need for extra commuting! That means students get to enjoy their free time right here on campus while parents have the perfect opportunity to socialize.
Last week, we witnessed the tireless efforts of our dedicated parents who transformed the hall and corridor into a Halloween village and made a fun photo booth. They even arranged an array of scrumptious snacks, refreshing drinks, and, of course, the essential movie-night must-have - POPCORN!
There's something truly magical about coming together as a community, and these movie nights exemplify that spirit beautifully.