Be Innovative
Our newest international school, Brookes Moscow introduces spacious classrooms & specialist teaching environments, which optimize learning with integrated technology.
Built to Inspire
Our newly built three-storey campus is state of the art, designed for the optimal in style and functionality. The school is part of a major residential development by Russian urban planning organisation Pioneer Group, located in the heart of Moscow's Botanical Gardens district. This campus brings 550 seats for local and international students with an additional 240 kindergarten seats. Students also have access to the Brookes family of schools, providing opportunities for collaborative learning, cultural exchange, and the ability to study abroad at one of four other Brookes schools worldwide.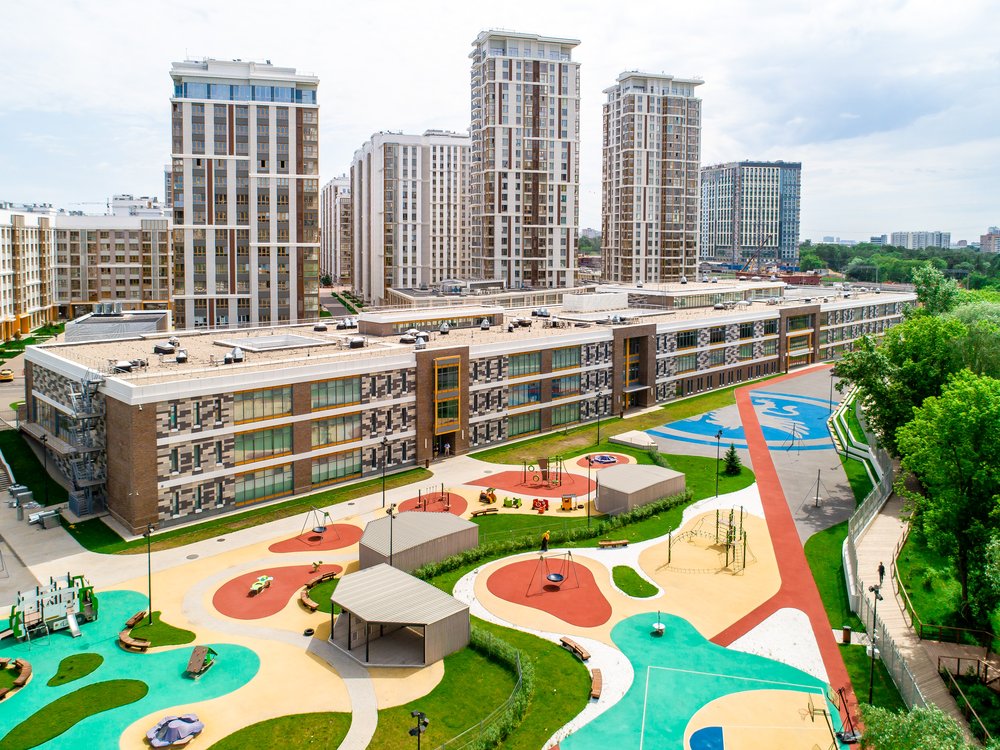 Two Swimming Pools
Our two sophisticated, modern swimming pools are utilised for lessons, activities, training and competitions in swimming and water sports. Pre-Nursery to Year 2 students utilise the small pool with Year 3 to Year 13 using the larger 4 lane, 25 metre long pool. Both pools are equipped with advanced instruments for water purification and maintain a comfortable and consistent temperature year-round. The large pool has an electronic scoreboard and timing system to record results of swimming and other aquatic sports, and is also furnished with changing rooms, showers, swimming and water polo equipment.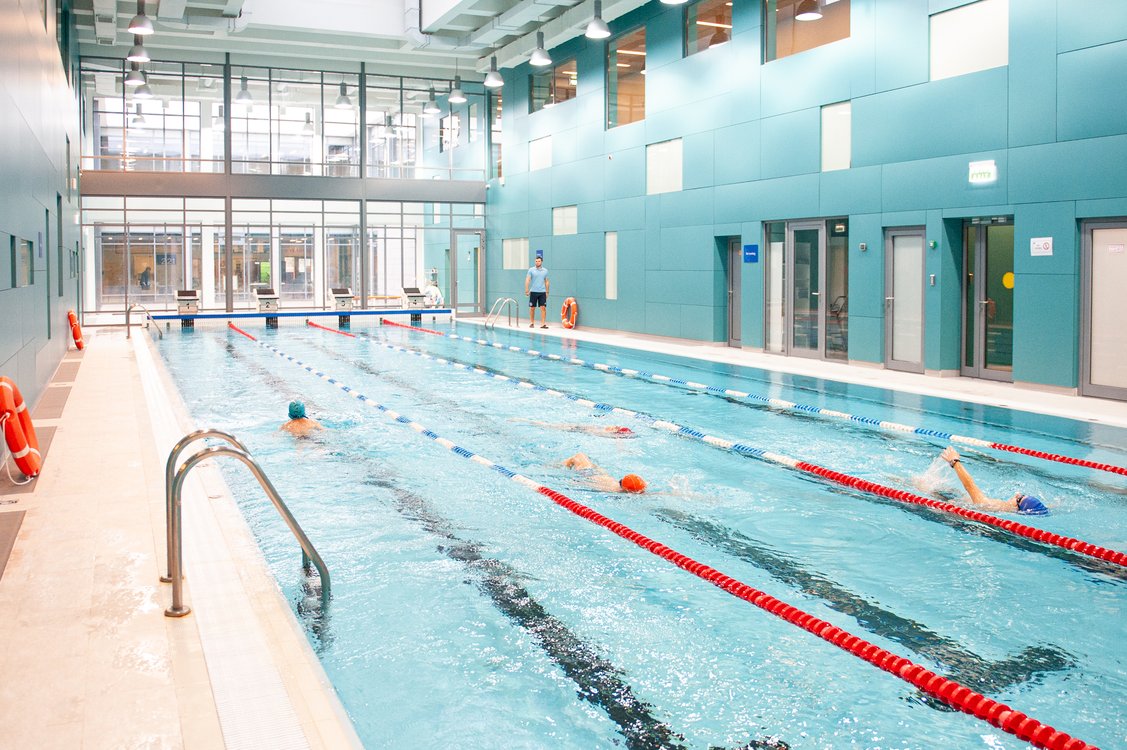 Spacious Library
Boasting natural light from floor to ceiling windows, our spacious school library is a gathering place not only for classes and lessons, but also for some of our Brookes Plus activities, Diploma Programme discussions, school presentations and exhibitions, and a place where students and boarders can relax and meet to spend leisure time. Our Early Years and Lower School students routinely borrow books during their weekly library visits and Upper and Senior School access the library regularly for materials for assignments, projects, and tasks.
Our library collection includes methodical literature, fiction, art, reference literature, and nonfiction books to name a few. In addition, the library also features an integrated iMac media station with internet facility to complement homework and research activities and a multifunction device for printing and copying.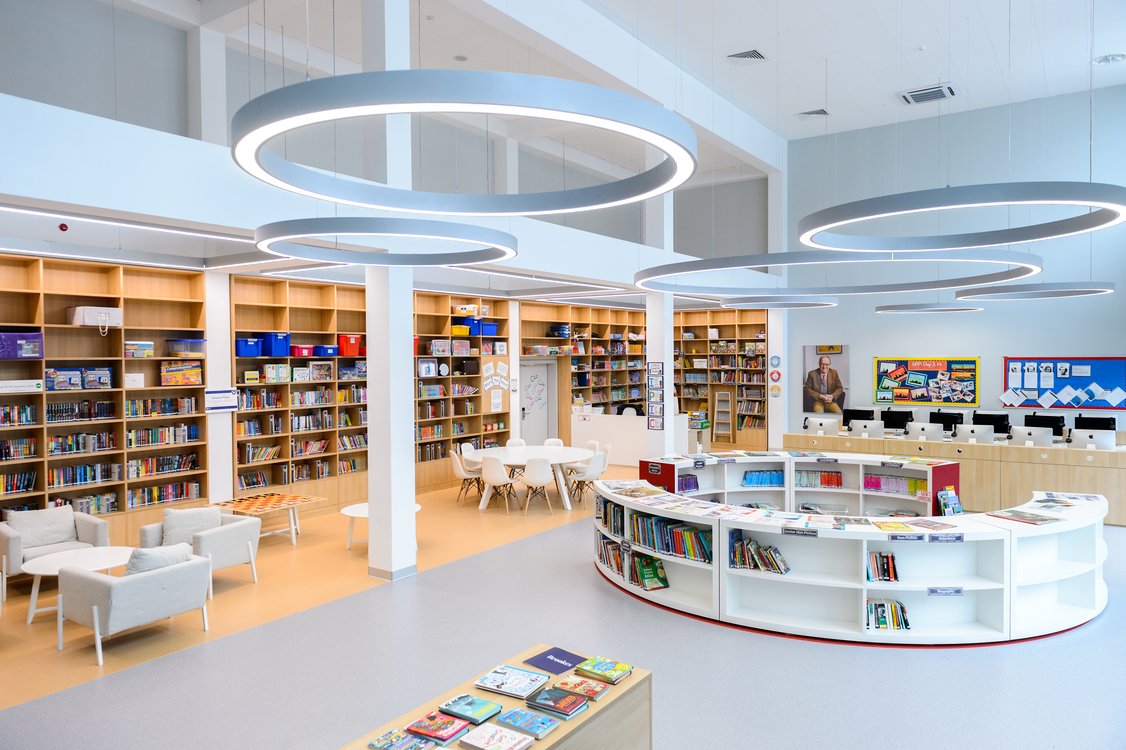 Canteen
We recognize and understand the importance of wholesome, nutritious meals to fuel our students for a full day of learning. Our catering provider, Right Kitchen LLC, provides our school community with balanced meals using locally sourced ingredients. All catering team members follow strict sanitary protocols for food storage and preparation and ensure that the food products are not contaminated with allergens.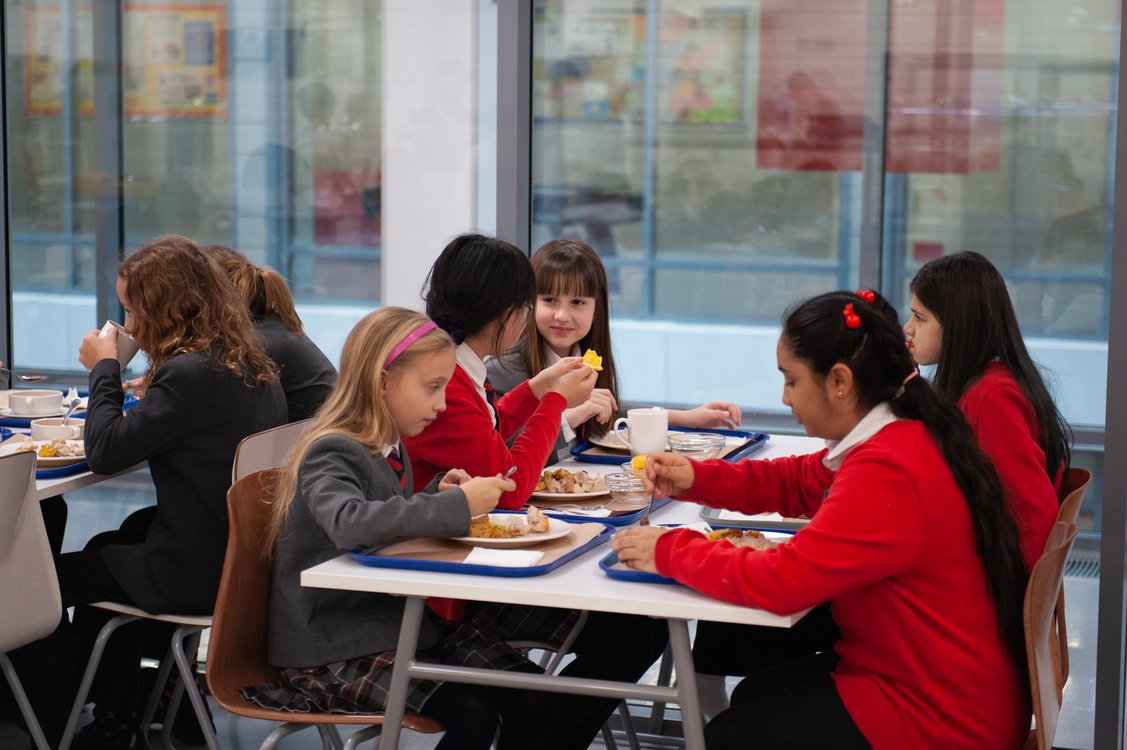 Science Laboratories
Science laboratories are an integral part of experiential learning for our MYP and DP students and our Biology, Chemistry and Physics labs are equipped with modern state of the art technology to carry out a wide range of experiments and demonstrations. The labs are outfitted with fume hoods, interactive LED display boards, biohazard waste containers, first aid kits, and lab apparatus for lessons and activities such as Bunsen burners, microscopes and beakers, to name a few. Our teachers follow protocols and standards for safety measures in all three laboratories.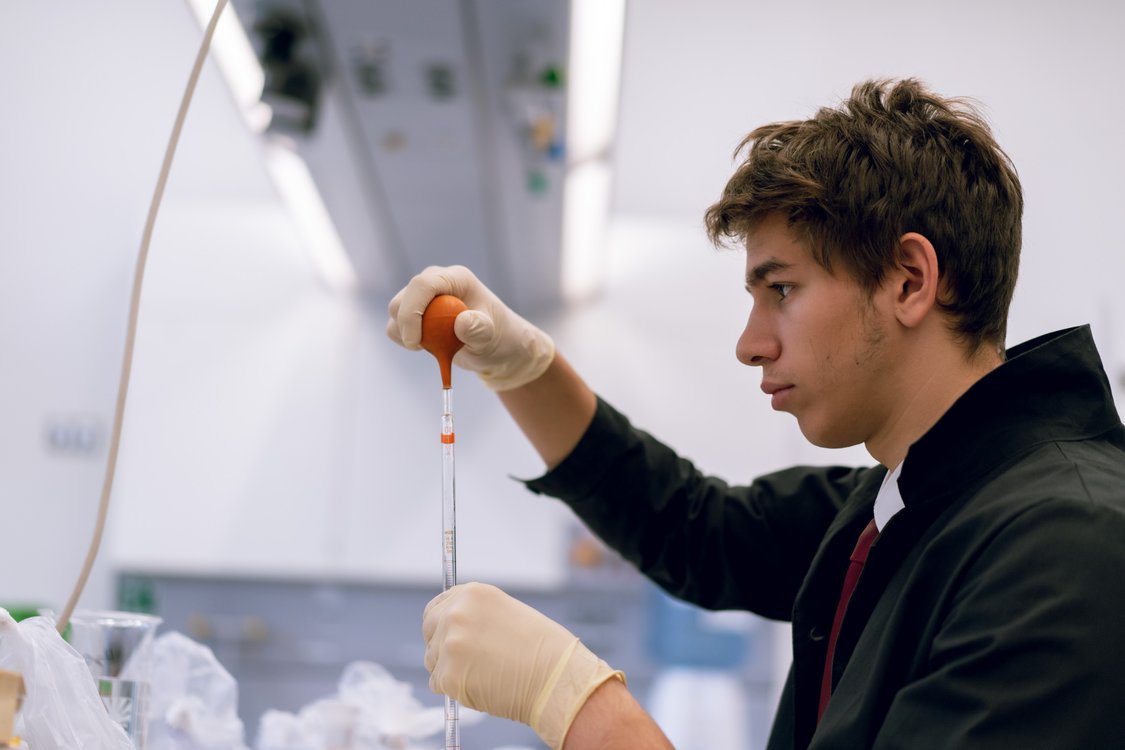 Art Room
Arts is significant in any learner's development as it develops their creative and analytical skills and challenges their perceptions of arts in the historical and real-world context. Interdisciplinary lessons in our art room allow Upper and Senior School students to explore these characteristics. Designated workstations for drawing, painting, water colour, sculpture, and 3D modelling lay out the room, with sinks and countertops to facilitate easy clean up. Ample wall space for artwork display, shelves and cabinet storage for supplies and in-process projects, and large windows for ventilation and light furnish the spacious room. Students utilise various materials including oils, acrylic, fabric, clay and charcoal for their art creations.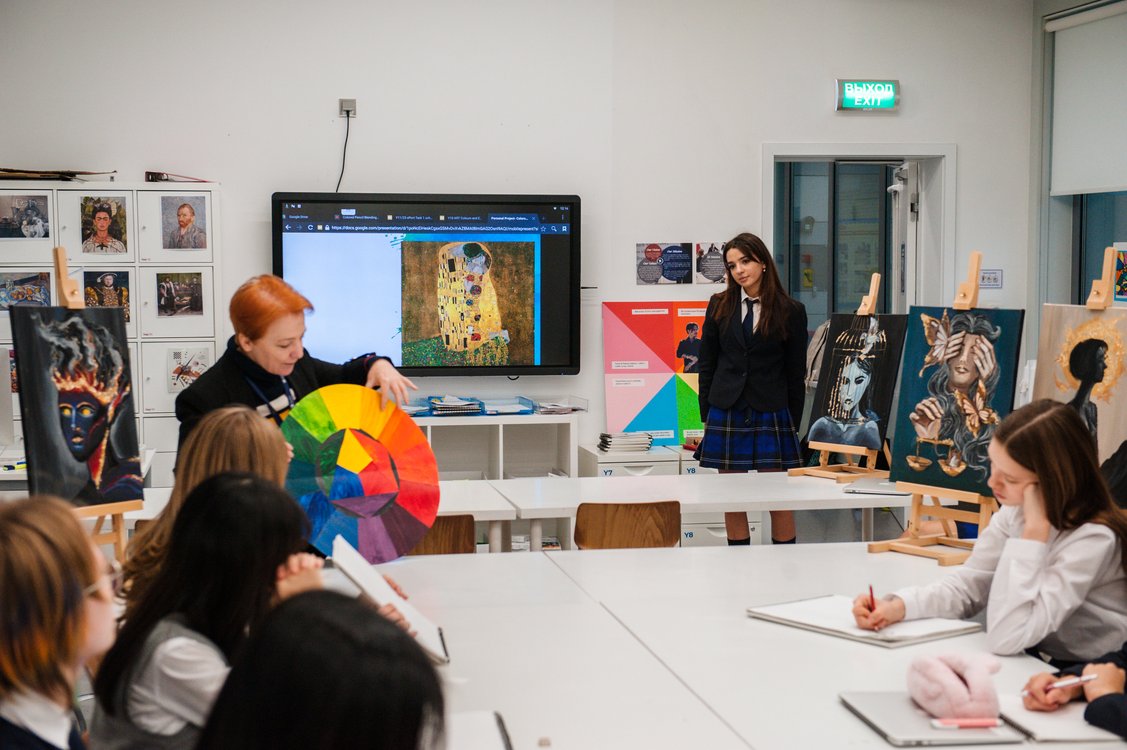 Roof-top Football Pitch
Situated on the top of the building is our roof-top football pitch. Measuring at ​​550 square metres, the pitch is covered with slip resistant material, contains a protective net and has both a heated floor and outdoor heaters that can be used all year round, provided the outside air temperature and weather permits.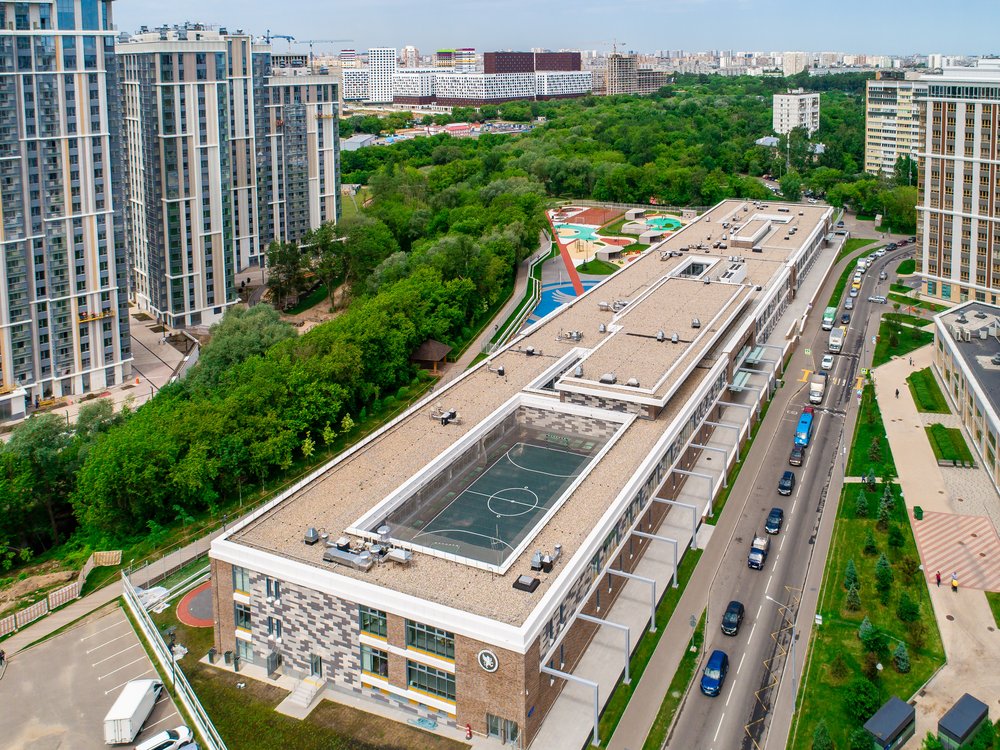 Cooking Room
Students further develop not only their practical skills with cooking lessons, but they also learn that time in the kitchen is a dynamic way to build social connections, both attributes which are essential to the IB programme. Our cooking room is fully stocked with all the necessary equipment needed for students to prep, cook and bake: sinks, ovens, a refrigerator, pantries, stove hood, ample countertop space, pots and pans, kitchen utensils, and tables to taste and eat the final creations.
Martial Arts
Martial arts hall with an area of ​​330 square metres. The floor and walls of the hall are covered with special mats for the safety of students. The hall consists of two adjacent areas for training and competitions and is equipped with mannequins for boxing and grappling, equipped with locker rooms and equipment necessary for practicing. The hall is also used for physical education and gymnastics classes for the youngest students, to provide a comfortable and safe environment.
In the IB physical and health education empowers students to understand and appreciate the value of being physically active and to develop the motivation for making healthy life choices.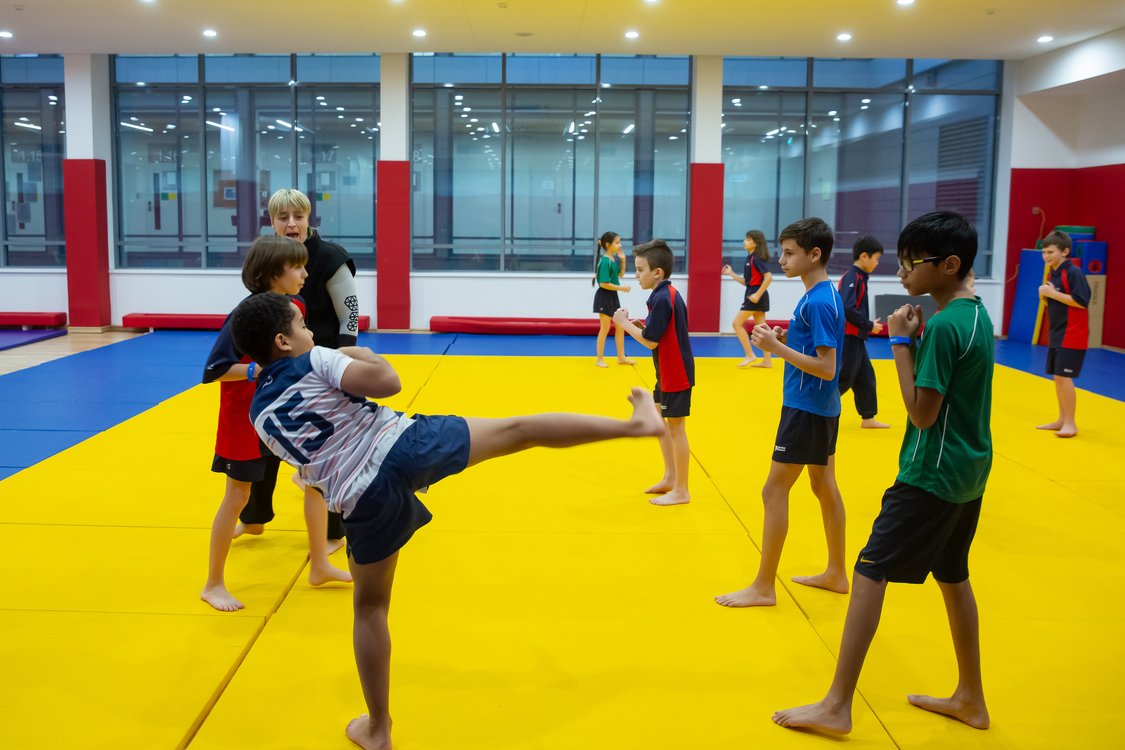 Woodshop
Our Product Design and Engineering Workshop focuses on getting students to use an engineering design process through a general approach of defining, identifying, brainstorming, building and testing. Moreover, it is helping keep up the precise fine motor skill development of children and young people, especially in the 21st century where technology is more common. Our workshop features a wide range of woodworking equipment and tools including but not limited to metal and woodwork benches, round files, bench drill, circular saw, band saw, hammers and nails. Shelving with hand tools and materials, sinks for clean up, a first aid cabinet, and storage for wood and projects also supply the workshop.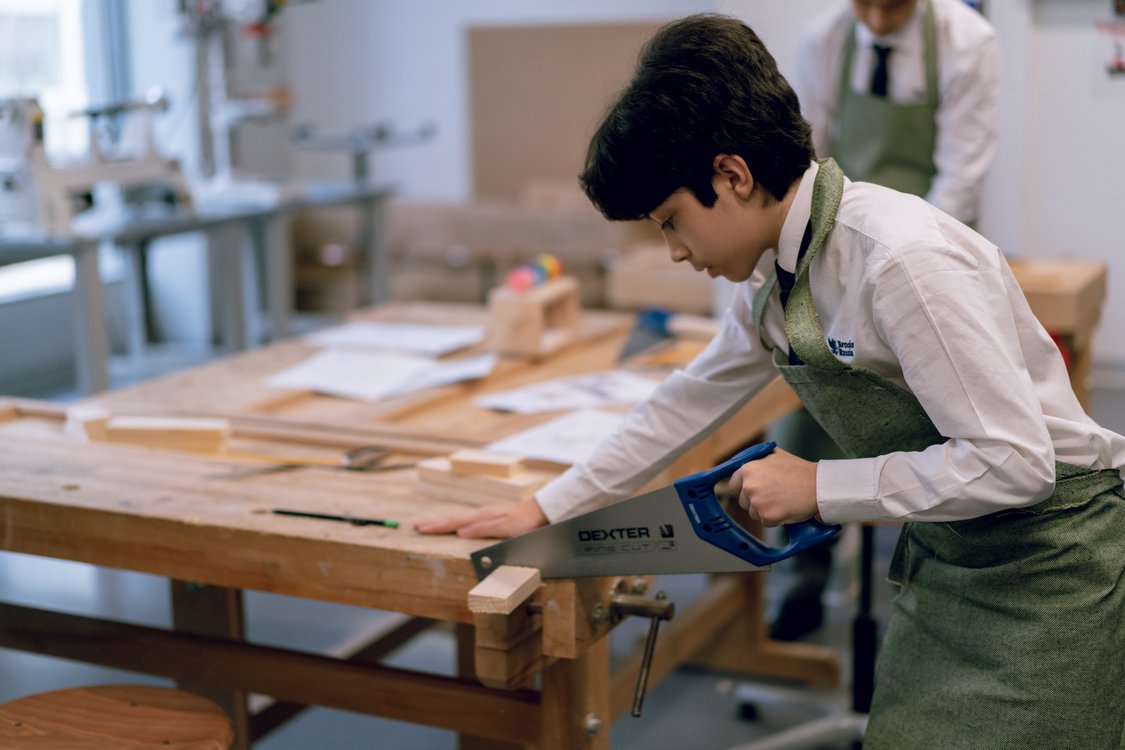 Photo Gallery