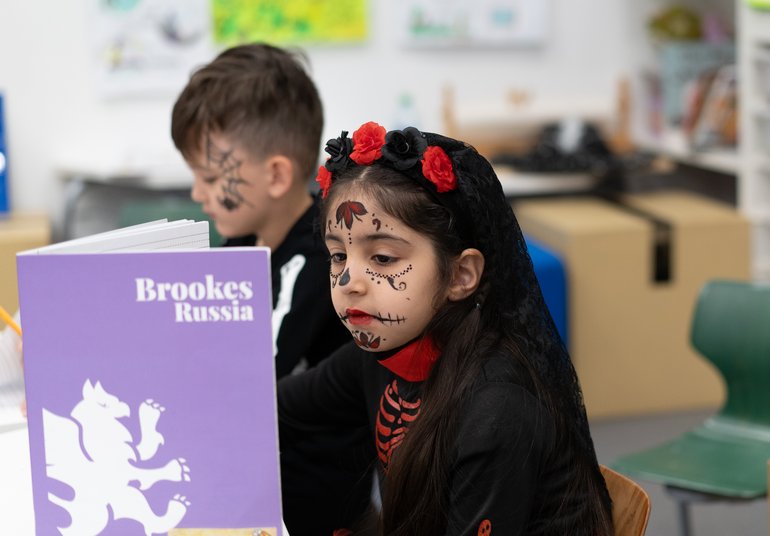 Our school on the last day prior to the school break was decorated to celebrate the season! Pumpkins filled every space, bats hung from the ceiling and skeleton bones criss crossed the floor.
We were able to award the most converted Golden Gryphling Awards to children who have demonstrated Learner Profiles such as Caring, Balanced, Thinker, Communicator and Principled.
Along with Halloween Discos for Year 11, 12 and 13 seeing our oldest children dance the night away, Early Years children were able to dance in the middle of the day with a Halloween Costume Parade and Disco too decorated with all sorts of frights on display!
As well as showing our spooky spirits all children had the chance to show their team spirit too as they raced to decorate pumpkins in a House Competition! Braving the most squishy eyes, and creepiest crawlies children reached into boxes, pulled out what would decorate pumpkins best and with their captains help stuck decorations to pumpkins. Congratulations to the Green Team Caernarfon for taking home the prize for best pumpkin in Early Years and to Blarney in Lower School.
#ШколаБрукс #BrookesMoscow #частнаяшкола #международнаяшкола #halloween #discoparty #хэллоуин