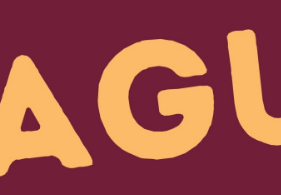 We are delighted to invite you to Brookes Moscow's The Seagull, a production based on the great Russian playwright Anton Chekov's work. Our Year 10-13 students have put an enormous amount of work into this play, abely guided by Ms Saray Karimli.The production will run for two nights, Wednesday 7th and Thursday 8th December at 6pm. This is open to the entire Brookes community and we would love you to attend. To book a ticket, please click on the link.
In an enchanting rural estate, a middle-aged famous actress Irina Arkadina, and her lover, a successful novelist Boris Trigorin, visit Arkadina's old brother Sorin, a retired civil servant. The reason of this visit is to watch the play Arkadina's son Konstantin Treplev has written and directed. The play begins with a young, aspiring actress Nina Zarietchnaya's monologue.
Arkadina is jealous of Nina's youth and talent that treats his son's play rudely by keeping interrupting the performance with irony. Feeling humiliated by his mother, Kostantin soon has to end the performance with utter rage.
Nina, who Kostantin loves, is impressed by Trigorin's success and ignores Kostantin by showing her interest towards Trigorin. Kostantin shoots a seagull and shows it to Nina as a symbol of his destroyed dreams.
Although Nina manages to run away with Trigorin, their relationship does not succeed. Trigorin soon turns back to Arkadina and Nina's life turns upside down.
Years pass, Kostantin becomes a successful playwright while still gets no acknowledgement from his mother. Nina returns unexpectedly in misery to say goodbye to Kostantin before leaving the country.
Feeling the loss of motivation, Kostantin enters the house in silence and disappears while his mother Arkadina plays cards with the guests in another room.
Our performance is a one-hour composition and the scenes accompanied by Sergei Rachmaninoff's music pieces, played on live piano. 
The cast was chosen from our Brookes Moscow students from Years 10, 11, 12 and 13: