Brookespeditions continue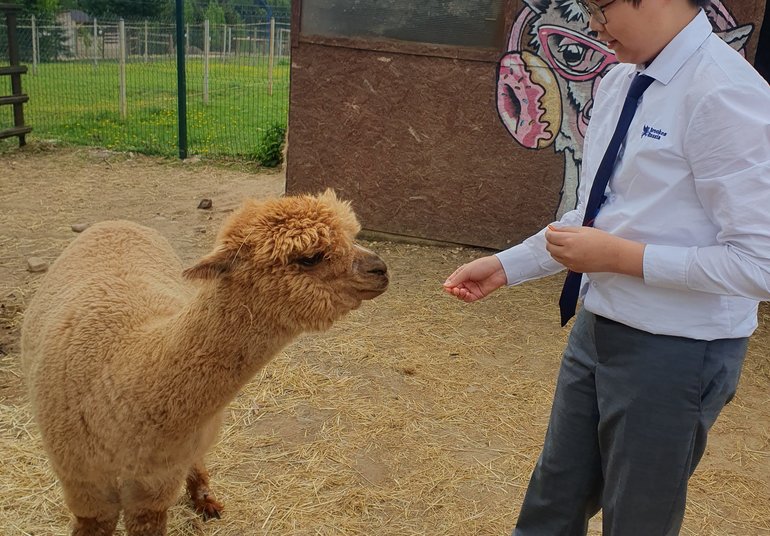 Lamas, camels, cows, chickens, rabbits and finally...ALPACAS!! Year 7 visited the Russian Alpaca farm on the outskirts of Moscow. Seeing such wonderful creatures certainly caused a stir as the bus rolled in.
We were greeted by Vladimir, our guide, who distributed our bounty of carrots and cabbage ready to feed the animals who were just as excited as the students! I'm sure you'll agree that the pictures show how amazingly cute they are!
Back inside, Vladimir told us some interesting stories of the alpacas' journey to Moscow from New Jersey. He also told us about Charlie, one of the most popular alpacas, who has special blue eyes.
Leaving the farm, Tyler commented, "That was actually a fun trip!" Those leaving with souvenir alpaca bunnies will hopefully look at them in the future and remember such a lovely day out!
#BrookesMoscow #BrookesTrip #BrookesFunDays #InternationalSchool #IBSchool #IBEducationMoscow #BrookesRussia